An important dimension of life is happiness whose expression is laughter. Among the many forms of medicine provided by nature, laughter has been considered the best medicine, as it reduces anxiety, stress and depression. Laughter is a type of interactive exercise, analgesic, health promoter and activity that enhances the body's immunity.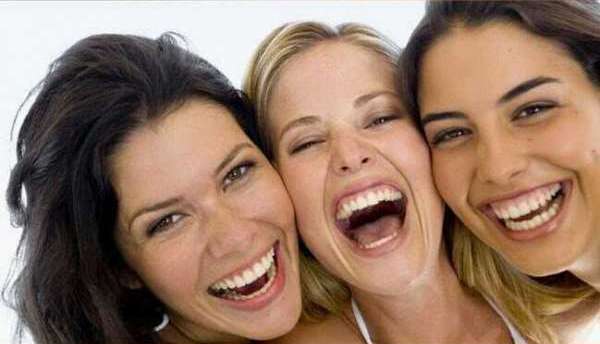 Our use of laughter is somewhat different from the laughter treatment of Western countries. European countries have a system of laughter clinics where laughter is treated through audio-video, comics and funny books. We do not have this kind of system here, but in yoga institutes, people are taught to laugh to prevent disease. Laughter brings happiness away from the small daily stresses of life. It reduces anxiety, despair and stress which reduces the chances of heart disease, diabetes and high blood pressure.
Laughing secretes catecholamine in the body along with adrenaline and nor-adrenaline, which promotes blood circulation in the body, thereby curing the disease quickly. In this way, laughter proves beneficial in curing diseases like arthritis, rheumatism, spondylitis etc.
Laughing secretes two natural endorphins, called endorphins and enkephalins, which act as painkillers. According to scientific facts, laughter is considered to be the best medicine for pain relief because with pain relief, it creates happiness in life even in grief. Laughter promotes the body's immunity. It increases the level of immunoglobulin in the body, which contributes immensely in disease prevention.
Dr. Freud believes that laughing a hundred times daily is equivalent to a ten-minute jagging. Laughter increases the biologic capacity and oxidation of the lungs. It can be a medicine for lung disease.
Laughing is closely related to life because it improves a person's mutual relationship. This meditation is also an easy process of yoga. Laughter increases concentration and people get good achievement in examinations. With this process, the players, actors and singers have shown an increase in self-confidence as well as a gradual increase in their activities. So I would like to say that you also laugh everyday, laugh a lot, make others laugh. Everyone laughs in happiness, just look at laughing in grief. You will definitely get happiness. Will feel relieved. What are we waiting for? Laugh